High Speed Strapping Machine
Precision Engineering:
A high-quality, high-speed arch type strapping machine, the PPI HS 65-Series bundler offers performance at an affordable price. A wide tension adjustment range makes it ideal for a number of applications including: magazines & newsprint bundles, metal profiles, wood flooring, boxes & totes, etc. Machines available for 5, 6, 9 or 12mm strap.
Benefits:
High speed (up to 65 straps per minute) can be configured for different operating modes to increase productivity.
Moveable control panel allows operation from either side of the machine.
Wide range of tension adjustment.
Straps even on small & non-compressible loads.
Uses low-cost embossed polypropylene strap.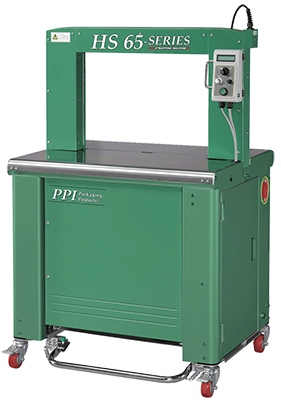 Features:

The compact HS 65-Series strapping head has no belts, clutches or pulleys. It is designed with up-to-date technology with fewer moving parts. 30% fewer parts requires fewer adjustments and fewer wear components requiring less maintenance.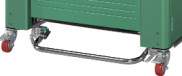 Ergonomically designed and user friendly foot bar and adjustable table leg height ranging between 820mm and 920mm.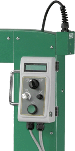 Turnable operating control panel located on the upper side of the machine for easy operator access whichever way the machine is situated in production.
Technical Specs:
Strap Width: 5mm, 6mm, 9mm
Table Height: 820mm W – 920mm H
(32.28″ – 36.22″)
Standard Arch: 550mm W x 400mm H
(21.65″ W x 15.75″ H)
Available in Other Sizes
Power Supply: 110V or Single Phase 60HZ
Options:
Photo Eye Switch
Dual Foot Bar
Palm Pad Switch
Stainless Steel Frame
Small Package Version Available

HS 65-Series Brochure