Specifically Designed for the Corrugated Industry
The PPI HS65CC-Corrugated bundler combines speed, reliability, and affordability. The best value of any
fully-automatic bundler on the market today. Machine can be adjusted to use 5 or 6mm strap.
Benefits:
PLC controlled with easy-to-read LCD display screen.
Fully automatic, variable speed conveyor.
Adjustable top compression to produce tight, damage-free bundles.
Uses low-cost embossed polypropylene strap.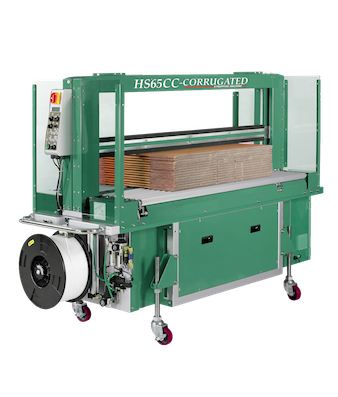 Features: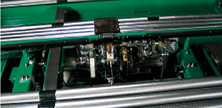 Engineered using the advanced multi DC brushless motor technology for consistent low cost operation. The HS65CC control head has 30% fewer parts. Fewer parts means reduced costs.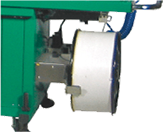 Equipped for any strapping situation the HS65CC features the patented jammed strap ejection device, as well as an operator friendly low strap sensor. Now extensive downtime becomes a thing of the past with these standard features.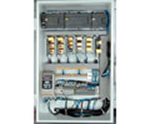 All HS65CC corrugated machines come equipped with state of the art Siemans PLC control system allowing technicians easy access to diagnostic information should trouble shooting be required.
Technical Specs:
Strap Width: 5mm, 6mm or 9mm
Table Height: 700mm – 1000mm
Strap Tension: 1kg – 32kg
Standard Arch: 1250mm W x 450mm H
(49.21″ W x 17.72″ H)
Available in Other Sizes
Speed: 33 Straps per Minute Single Strap
Power Supply 1ph: 110V, 220V, 230V 50/60Hz
Power Supply 3ph: 220V, 380V, 400V 50/60Hz

HS65CC-Corrugated Brochure