Line of Orbital Wrappers
Precision Engineering:
is ideal for those customers who…
Could benefit from an automated wrapping system.
Are on a limited budget.
Have limited space.
Want a machine that's simple to use, quick to install and relatively easy to relocate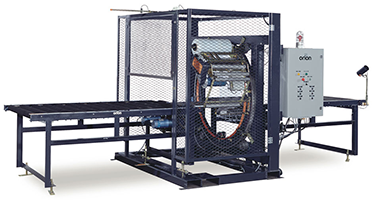 Features: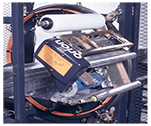 The Constellation is equipped with the Insta-Thread™ powered pre-stretch film delivery system and are compatible with all high quality stretch films from 10" to 30" in width.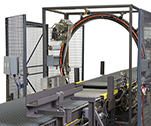 Constellation comes with film treatment options that include automatic clamping/cutting for individual wrapping of single loads, flying cut-off for open end/high speed wrapping, and heat seal for total encapsulation.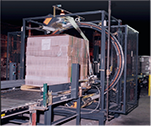 Featuring 6 sided wrapping. Totally wrap a load while locking it to the pallet by combining an orbital with an automatic wrapping system.
Technical Specs:
Ring Sizes: 15" – 80"
Load Dimensions Maximum: 48"W x 48"L
Load Dimensions Minimum: 2"W x 42"L
Load Maximum Length: 36"-48"
Maximum Weight: 2,000 lbs
Film Pre-Stretch: 245%
Power Supply: 208/120V, 3ph, 60Hz, 20Amp
Options:

Constellation Brochure