High Profile Turntable Automatic Wrapper
Precision Engineering:
Is ideal for those customers who…
Need a higher level of durability than an entry–level turntable machine.
Want the ability to quickly relocate the machine.
Want to reduce/eliminate the need for operators to leave their vehicle.
Want to wrap loads weighing up to 5,000 lbs.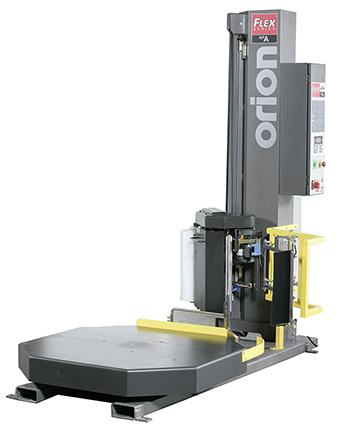 Features: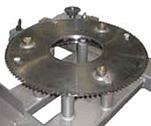 The high profile Flex HPA turntable support is provided by a precision ring bearing for maximum durability and performance.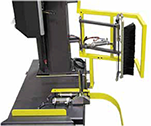 All Flex HPA's are equipped with Insta-Thread™ film delivery system and film tail treatment mechanism with drop-in film loading for fast, easy and safe threading of film.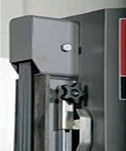 The HPD Flex uses an industrial grade woven belt carriage lift for long service life and reliability. The "drop lock" system prevents carriage movement in the unlikely event of belt breakage.
Technical Specs:
Machine Dimensions: 96"L x 48"W x 94.5"H
Maximum Load Dimensions: 50"L x 50"W x 80"H
Maximum Load Weight: 5,000 lbs
Film Pre-Stretch: 260%
Power Supply: 110V, 1ph, 60hz
Options:
6,000 lb Turntable Capacity
Tower Extension

Flex HPA Brochure