High Profile Turntable Semi-Automatic Wrapper
Precision Engineering:
Is ideal for those customers who…
Need a higher level of durability than an entry–level turntable machine.
Want the ability to quickly relocate the machine.
Want to wrap loads weighing up to 4,000 lbs.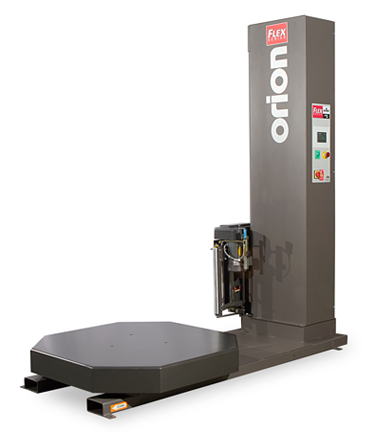 Features:

Insta-Thread™ with standard pre-stretch rate of 260% not only helps reduce film costs on every load you wrap, but the film on the load will be stronger, so loads are more secure.

The Flex LPS features the Insta-Thread™ film carriage which is driven by a strong and robust 2 chain drive system for smooth, reliable operation.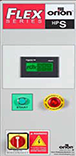 Featuring a simple yet functional control panel, featuring a physical start and e-stop button and a menu driven touch panel for setting operating parameters and other functions.
Technical Specs:
Machine Dimensions: 96"L x 48"W x 99"H
Maximum Load Dimensions: 55"L x 55"W x 80"H
Maximum Load Weight: 4,000 lbs
Film Pre-Stretch: 260%
Power Supply: 110V, 1ph, 60hz
Options:
Automatic Film Severance – InstaCut™
5,000 lb Turntable Capacity
8 Point Caster Support
Tower Extension

Flex HPS Brochure