Low Profile Turntable Automatic Wrapper
Precision Engineering:
Is ideal for those customers who…
Use a mix of pump trucks, walkies and fork lifts.
Need a higher level of durability than an entry–level turntable machine.
Want to reduce/eliminate the need for operators to leave their vehicle.
Need more productivity but can't justify an expensive automated system.
Want to wrap loads weighing up to 5,000 lbs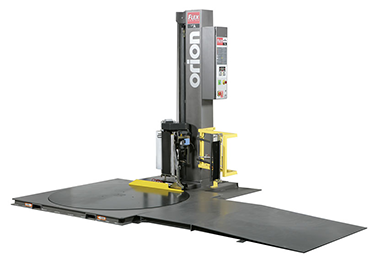 Features: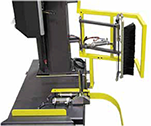 All Flex LPA's are equipped with Insta-Thread™ film delivery system and film tail treatment mechanism with drop-in film loading for fast, easy and safe threading of film.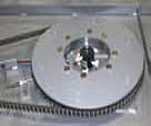 The Flex LPA features a precision ring bearing and the DuraGlide cams provide reliable support for loads weighing up to 5,000 lbs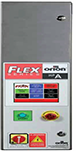 A versatile HMI control panel with touch screen display guides users through a range of menu items for easy adjustment of operating parameters. Settings can be password protected for added security.
Technical Specs:
Machine Dimensions:100"L x 68"W x 89"H
Maximum Load Dimensions: 50"L x 50"W x 80"H
Maximum Load Weight: 5,000 lbs
Film Pre-Stretch: 260%
Power Supply: 110V, 1ph, 60hz
Options:
Loading Ramp
6,000 lb Turntable Capacity
Tower Extension

Flex LPA Brochure