Rotary Deluxe Semi-Automatic Wrapper
Precision Engineering:
Is ideal for those customers who…
Need speed in a cost-effective package.
Use a mix of pump trucks, walkies and fork lifts.
Want to wrap very light, heavy or unstable loads.
Want to integrate an existing floor scale with a wrapper.
Need to do frequent cleaning/floor washing.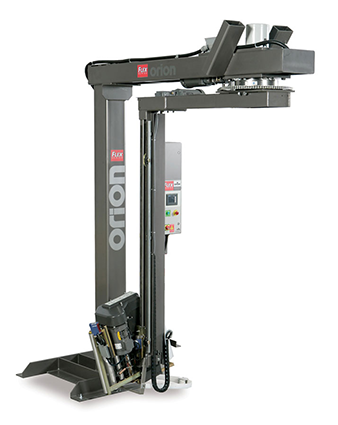 Features:
The Flex RTD uses a durable operator touch panel to allow easy programming of common settings. advanced programming functions are password protected.
Every RTD comes with graphic instructions on top of the carriage to guide the operator through the film threading process for quick an convenient roll replacement.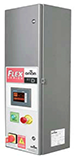 State-of-the-art control panel with its clean and simple interface on the outside to its sophisticated programmable logic control and AC variable frequency drives inside, every aspect of the control panel has been designed to maximize reliability and ease of use.
Technical Specs:
Maximum Load Dimensions: 52"L x 52"W x 80"H (74″ Diagonal)
Film Pre-Stretch: 260%
Power Supply: 115V, 1ph, 60hz
Options:
30" InstaThread™ Film Carriage
Tall Load Option
Large Load Options
Second Leg Gantry Style Frame

Flex RTD Brochure