Low Profile Turntable Semi-Automatic Wrapper
Economical and Efficient!
Is ideal for those customers who…
Want an affordable yet full featured wrapping solution.
Use a mix of pump trucks, walkies and fork lifts.
Have low to medium volume wrapping needs.
Want the ability to quickly relocate the machine.
Want to wrap loads weighing up to 4,000lbs.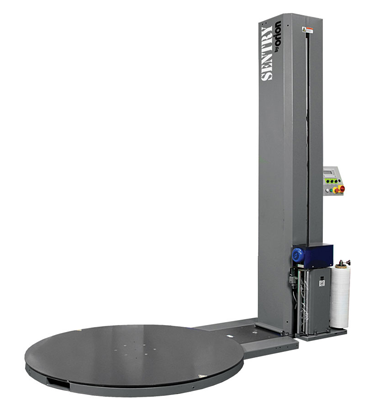 Features: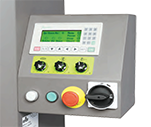 The Sentry control panel features a multi-language display, knobs for turntable speed, carriage speed, and film tension, power light, start button, E-stop button and power disconnect.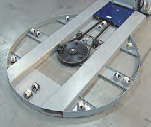 Structural steel plate and tube is used to provide a robust and durable base. Soft-start rotation prevents unstable loads from toppling when cycle begins.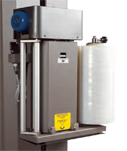 The powered prestretch film carriage elongates stretch film 200% prior to wrapping. This not only reduces material costs but strengthens the film for a better wrap. A safety plate at the bottom of the carriage stops movement if an obstacle is detected.
Technical Specs:
Machine Dimensions: 96"L x 60"W x 96"H
Maximum Load Dimensions: 52"L x 52"W x 80"H
Maximum Load Weight: 4,000 lbs
Film Pre-Stretch: 200%
Power Supply: 110V, 1ph, 60hz
Options:
Loading Ramp
Tower Extension

Sentry Brochure