Random Side Belt Semi-Automatic Case Sealer
Rugged Simplicity:
This side belt drive random case sealer processes a wide range of cases. Digital pneumatic system retains the upper head after each case to improve throughput speed. A pneumatic infeed gate assures proper case position during processing and reduces jams.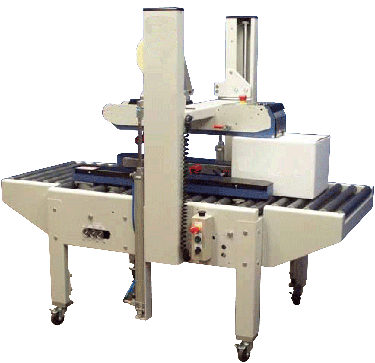 Features: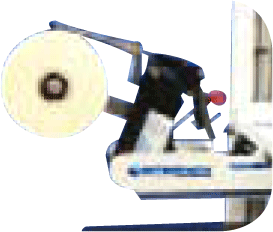 Offsetting taping heads on the RSA 2024-TB allow for processing cases as low a 2" tall.

Digital pneumatics retain the upper head location after processing to improve throughput speeds.

RSA 2024-SB features two modes of operation. Top & bottom random sealing as well as bottom only random sealing.
Technical Specs:
Machine Dimensions: 44.5"L x 47.5"W x 73"H
Min Case: 6"L x 4"W x 3.5"H
Max Case: Inf x 20" x 24"
Case Weight: 0 – 85 lbs
Belt Speed: 82 ft/min
Conveyor Height: 24" – 30"
Power Supply: 110V, 1ph, 60hz
Options:
Heavy Duty Casters
Infeed & Exit Tables
Tape Head Spare Parts Kit
Random Top Squeezers
3" Wide Tape Head

RSA 2024-SB Brochure