At PPI we offer a range of manual, semi-automatic and fully automatic shrink wrapping systems to suit your packaging needs.
If you have a question or would like to speak with one of our Technical Service or Engineering Professionals about your application please contact us.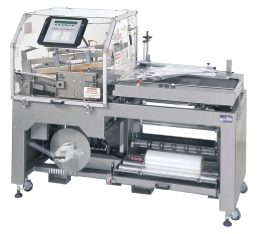 Shrink Wrapper Equipment
PPI"s shrink wrap machines come in manual, automatic and semi-automatic feeds. Shrink wrap equipment, including L Sealers, Shrink Wrap Tunnels, and our Heat Shrink Tunnel Ovens.
Simple – Easy to set up and maintain
Rugged – Ensures years of efficiency
Versatile – Easy to operate; easy to change over
Semi-Automatic Operation