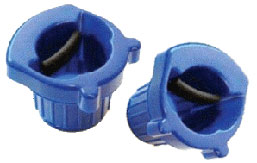 PPI 780 DISPENSER
Introducing the PPI-780 hand wrap dispenser, a light weight economical option for your stretch wrapping requirments.
Comes equipped with a built in brake and soft rubber grips
"teddy bear ears" keep the dispenser and cores from rolling away
Fits in all 3″ hand wrap cores and is made from a light weight plastic
With the PPI-780 wrap dispenser, wrapping has never been more affordable and effortless.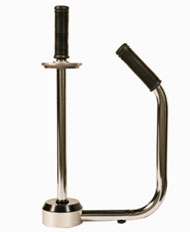 PPI MWE DISPENSER
PPI's MWE stretch wrap dispenser, a solid and durable unit designed for conventional stretch wrapping applications
Easy to tension – Control knob adjusts to size of roll and bottom core holder keeps it in place. Won't slip or lose tension.
Works with stretch film sizes from 12.5″ – 18″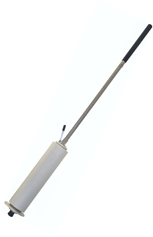 EZ WRAP DISPENSER
Though they work, traditional hand wrap dispensers aren't very ergonomic and can be uncomfortable to operate. Bending over to wrap low loads and reaching uncomfortably to wrap tall loads invites back and shoulder injuries. Traditional wrappers also require the operator to walk backwards around the load as they apply film.
Not being able to look in the direction your walking creates a potential trip hazard and tends to cause the "dizziness" that traditional wrap dispensers are known for. The EZ Reach wrap dispenser solves all of these problems and offers other advantages related to both safety and productivity.