Basic Table-Top Strapping Machine
Precision Engineering:
The PPI TTE-Series entry level table-top strapping machine is great for everyday use or the occasional run of repackaging. An economical way to improve your productivity!
Benefits:
Simple controls make it easy for anyone to operate.
Versatile – virtually unlimited package size.
Uses low-cost embossed polypropylene strap in a variety of sizes.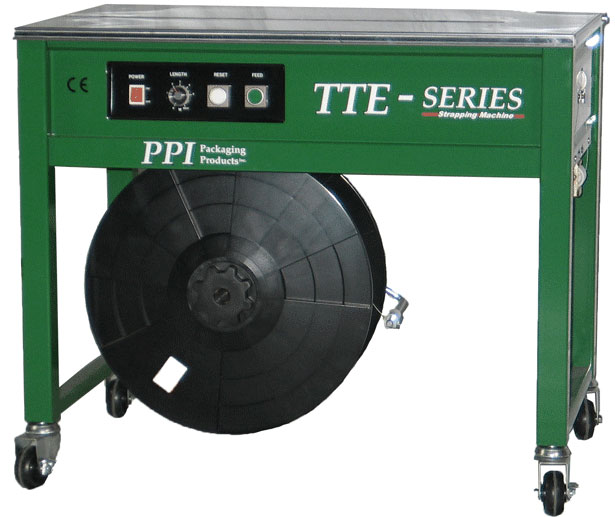 Features:

TTE-Series comes equipped with ridgid casters with brake allowing the TTE to easily move from one location to another and lock securely into place when ready to be used .

Simple and easy to use control panel and an outside mechanical tension control to easily adjust to the desired strap tension.
Technical Specs:
Strap Width: 6mm – 15mm
Strap Tension: 15 – 45kg
Dimensions: 902mm x 586mm x 760mm
Net Weight: 85kg
Power Supply: 110V, 50/60Hz 1ph

TTE-Series Brochure