Uniform Side Belt Semi-Automatic Case Sealer
Precision Engineering:
Running large size cases? The USA 3036-SB has the power and construction to handle large, heavy cases.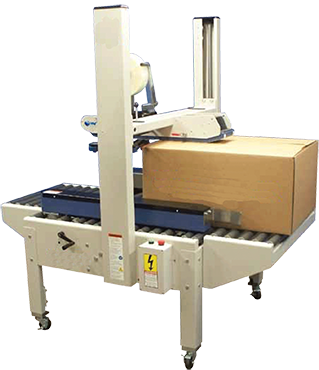 Features:

Standard self-tensioning, self-tracking belt drive simplifies any need to replace a drive belt on the USA 3036-SB case
sealer.

Offsetting taping heads on the USA 3036-SB allow for processing 5" high cases.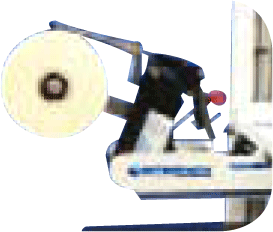 The USA 3036-SB comes equipped with the HSD 2000-ET tape head and tip up technology for quick and easy roll replacement.
Technical Specs:
Machine Dimensions: 44.5"L x 52"W x 83"H
Min Case: 6"L x 4.5"W x 5"H
Max Case: Inf. x 30"W x 36"H
Case Weight: 0 – 125 lbs
Belt Speed: 82 ft/min
Conveyor Height: 24" – 30"
Power Supply: 110V, 1ph, 60hz
Options:
Swivel & Locking Casters
Box Hold Down Device
Infeed & Exit Tables
Tape Head Spare Parts Kit

USA 3036-SB Brochure